For a municipality with
sustainable economic and social development,
friendly and fair that benefits everyone

!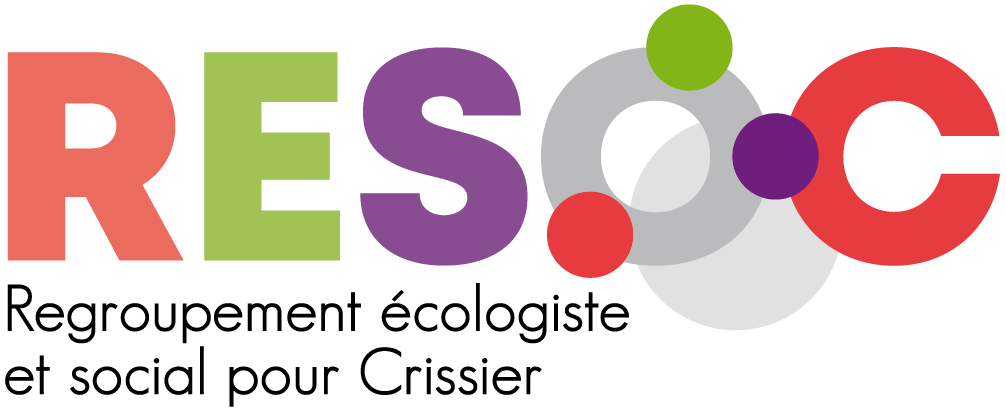 ABOUT
We are convinced that the Municipality of Crissier can become a model in terms of energy transition, environmental protection, solidarity, support for the most vulnerable and families, quality public service, support for responsible SMEs. , democratic participation and urban development. This is why we, members of the Socialist Party, the Greens, the Workers' and Popular and Independent Left Party, have created the Ecological and Social Group for Crissier (RESOC).
In spring 2021, the Vaud municipalities renew their political authorities. If, like us, you want Crissier to be a good place to live, where everyone finds their place and can flourish, join us and together let's build a more sustainable and united community!

ECOLOGIST
The climate emergency, the preservation of biodiversity and the reduction of pollution caused by traffic are at the heart of our concerns.
Our goals
Ensure the energetic transition
Improve security of facilities pedestrian and strengthen the network of cycle paths
Create some conviviality zones and areas limited to 30km / h
Set up a climate plan for the municipality

SOCIAL
We want everyone to find their place in a united, multicultural and tolerant community.
Our goals
Increase the number of nursery and nursery places
Extend opening hours in school premises
Encourage the supply of housing affordable rents
Guarantee the Diversity in new neighborhoods

FOR CRISSIER
We support sustainable urban development, which integrates the concerns of the population and guarantees our quality of life.
Our goals
Maintain and strengthen services to the population (library, extracurricular, community life, public parks, etc.)
Support local commerce and responsible SMEs
Strengthen the neighborhood life and their Networking:
Guarantee a effective participation of the population to the development of Crissier
An alliance of 3 parties and independent left
The Socialist Party, the Greens, the Popular Workers' Party and independent leftists are joining forces to better promote and defend the values ​​they hold dear in favor of the common good. Together, with you, we are committed to guaranteeing a serene, equitable and harmonious future for the Municipality of Crissier.
Number of full-time equivalent jobs
Number of compulsory school pupils